3 Arrested in Plot Linked to Iran to Assassinate U.S. Journalist, DOJ Says
Three members of an Eastern European crime group were arrested in a thwarted murder-for-hire plot targeting a U.S. journalist and human rights activist of Iranian origin who is a prominent critic of Iran, Attorney General Merrick Garland announced Friday.
One of the men, 24-year-old New York resident Khalid Mehdiyev, was apprehended in late July with an AK-47-style assault rifle near the victim's home in Brooklyn as he was about to "execute the attack on the victim," according to an indictment unsealed Friday in Manhattan federal court.
Authorities said the plot was conducted at the behest of unidentified individuals in Iran.
The same victim had been the target of an earlier kidnapping plot, which led to the indictment in 2021 of four people who have ties to Iranian intelligence, authorities said.
Masih Alinejad, an exiled Iranian journalist, identified herself in 2021 as the target of the kidnapping plot. Alinejad did not immediately respond to a request for comment.
But in a tweet Friday, she wrote, "I just learned from 12 FBI agents that the 3 men hired by the Iranian regime to kill me on US soil have been indicted."
"The Islamic Revolutionary Guards have been conducting these terrorist operations for four decades. Islamic Republic is ISIS with oil," she wrote in the tweet, which included a video lasting more than two minutes.
"This is the face of a person who was a target of an assassination plot," she said on the video. "Let me make it clear: I'm not scared for my life."
"Because I knew that killing, assassinating, hanging, torturing, raping is in the DNA of the Islamic Republic. And that's why I came to the United States of America, to practice my right, my freedom of expression, to give voice to brave people of Iran who say no to the Islamic Republic."
National Security Advisor Jake Sullivan, in a statement, said, "The law enforcement action today is the latest U.S. disruption of plotting activities against this victim and other Americans."
"It follows a disturbing pattern of Iranian Government-sponsored efforts to kill, torture, and intimidate into silence activists for speaking out for the fundamental rights and freedoms of Iranians around the world," Sullivan said,
The latest plot began in 2022, when members of the Eastern European crime organization known as "Thieves-in-Law," which has ties to Iran, were enlisted to assassinate the victim, according to an indictment, which does not identify the victim by name.
That group's participation in the plot was directed by a man named Rafat Amirov, the group's leader, who lives in Iran and "who was tasked with targeting the Victim by individuals in Iran," according to the indictment, which was unsealed in U.S. District Court in Manhattan.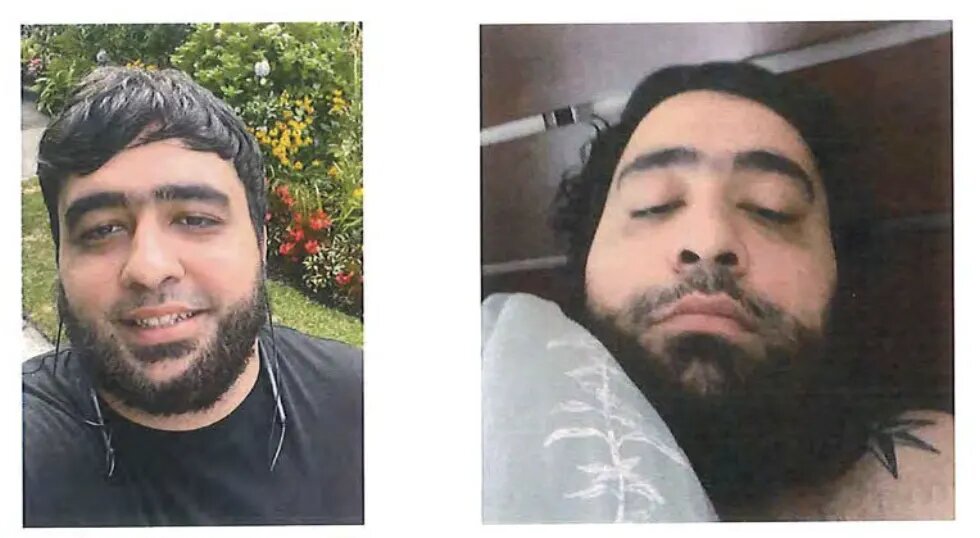 Amirov, 43, was taken into custody on Thursday in New York. He is due to be arraigned Friday in Manhattan federal court.
In addition to him and Mehdiyev, who lives in Yonkers, the other man charged was Polad Omarov, who was arrested on Jan. 4 in the Czech Republic, where he lives. Omarov also lives in Slovenia.
All three men are charged with murder-for-hire, conspiracy to commit murder-for-hire, and conspiracy to commit money laundering. They face a maximum possible prison sentence of 20 years if convicted of the money laundering count, and a 10-year maximum prison term for each of the murder-for-hire charges.
Mehdiyev also is charged with possessing a firearm with an obliterated serial number, which has a maximum prison sentence of five years.
The indictment says that Amirov directed Omarov, who is a member of the crime group, in the plot to kill the journalist.
Omarov, in turn, directed Mehdiyev "to carry out the plot against the victim," the indictment says.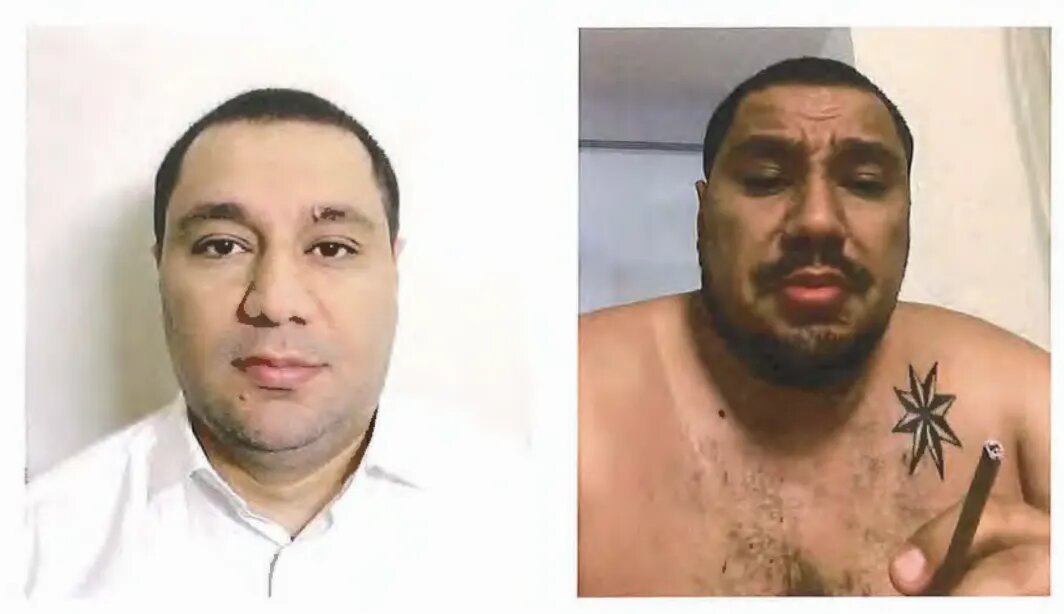 Amirov and Omarov arranged for $30,000 in cash to be paid to Mehdiyev, who then obtained the rifle, at least 66 rounds of ammunition, and two ammo magazines, according to that charging document.
Mehdiyev bragged in electronic communications that he had procured a "war machine," authorities said.
Mehdiyev, at the instruction of the other men, surveilled the target and members of her family and took photos and videos of her home and the surrounding neighborhood, the indictment says.
He also "devised a scheme to lure the Victim out of the Victim's house," according to the indictment.
When he was arrested near the target's home, the assault rifle he had was found to have an obliterated serial number, the indictment says.
⬇️ Top Picks for You ⬇️
As Mystery Objects Get Shot Down, U.S. Sets Up New Task Force on UFOs
The White House has announced it is putting together a new UFO task force to study the potential security risks posed by new airborne objects detected in US airspace.
The new group, created on orders from national security adviser Jake Sullivan, will see experts from the Pentagon, the Federal Aviation Administration, the Department of Homeland Security and other government agencies come together to analyze unidentified aerial phenomena (UAPs) and determine whether they are a threat.
National Security Council spokesman John Kirby on Monday said: 'Every element of the government will redouble their efforts to understand and mitigate these events,' adding the task force would examine the 'broader policy implications' related to the detection and analysis of UFOs over mainland US.
The announcement came late on Monday, just one day after a US air force F-16 fighter jet shot down a UFO over the Great Lakes – the third unidentified object to be downed in as many days.
On Friday a UFO was shot down close to Deadhorse, Alaska, and on Saturday a second was downed over Yukon, Canada.
US officials are yet to collect and analyze the wreckage and are still unable to determine what the objects were, or where they were from.
A number of Republicans – and some Democrats too – have publicly demanded that the Biden administration provide as much information as possible about the UFOs.
'People are scared, upset, & are believing crazy things being said on the internet about the 3 objects shot down by our military. There are not aliens & no evidence of them. But there is a lack of transparency from the Biden admin and simple explanations are owed to the people,' tweeted Republican Rep. Marjorie Taylor Greene on Monday.
Additionally, Sen. Rand Paul tweeted: 'As Ranking member of the Senate Homeland Security Committee, I demand that POTUS and the Department of Defense tell us what they know – and what they don't – immediately.'
The UFO narrative wasn't helped by Gen. Glen VanHerck, head of NORAD and US Northern Command, who wouldn't say aliens were off the table during a briefing Sunday night.
'I'll let the intel community and the counterintelligence community figure out [what the UFOs are]. I haven't ruled out anything,' VanHerck said.
'At this point we continue to assess every threat or potential threat, unknown, that approaches North America with an attempt to identify it.'
The object detected Sunday was described by defense officials as an unmanned 'octagonal structure' with 'potential surveillance capabilities' and strings attached to it.
An F-16 fighter jet shot it down from around 20,000ft over the Great Lakes at 2:42pm – after two other crafts were destroyed over Alaska and Canada on Friday and Saturday.
The UFO shot down over Alaska has not yet been recovered, though analysts said it was about the size of a car.
The one shot down over Canada was shaped like a cylinder, officials said.
A Chinese balloon was shot down on February 4 over South Carolina, meaning the US air force downed four objects in just eight days.
VanHerck said that, unlike the Chinese spy balloon, all three UFOs gunned down over the weekend were of a similar size and speed.
He added that the since the Chinese balloon was found in late January, the US adjusted its radar so it could track slower objects. He explained that this radar adjustment, plus the heightened state of alert following the Chinese balloon, explains the frequency of UFO sightings.
'With some adjustments, we've been able to get a better categorization of radar tracks now,' he said, 'and that's why I think you're seeing these, plus there's a heightened alert to look for this information.'
VanMerck said the air force is still unsure how the three objects were staying aloft, as they currently have unknown propulsion systems. He added: 'We're calling them objects, not balloons, for a reason.'
Marco Rubio, the Vice Chairman of the US Senate's Select Committee on Intelligence, tweeted: 'The last 72 hours revealed to the public what was happening for years, unidentified aircraft routinely operating over restricted US airspace.
'This is why I pushed to take this seriously and created a permanent UAP (unidentified aerial phenomena – equivalent to UFOs) task force two years ago.'
But the White House press secretary and Kirby sought to calm the situation yesterday.
'I know there have been questions and concerns about this but there is no, again, no indication of aliens or extra terrestrial activity with these recent takedowns. Wanted to make sure the American people knew that, all of you knew that,' Karine Jean-Pierre said.
Kirby meanwhile said the three objects could be innocuous.
'There could be completely benign and totally explainable reasons for why these objects are flying around up there. Certainly don't have to be nefarious at all,' Kirby said.
'There are corporate entities that operate these kinds of things. There are academic research institutions that do this sort of thing. We just don't know.'
'As soon as we can find out, we can get the debris, we can find out, we will absolutely share what we can,' Kirby added.